We are Target tech
Technologists committed to making Target America's easiest, safest, and most joyful place to shop and work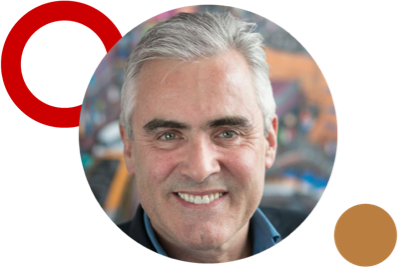 Welcome
Not only is Target a top-tier retailer, we're also a top-tier technology organization – and that's credited to years of investments in our global engineering and innovation strategy. Browse around to learn more about our brilliant tech platform and culture.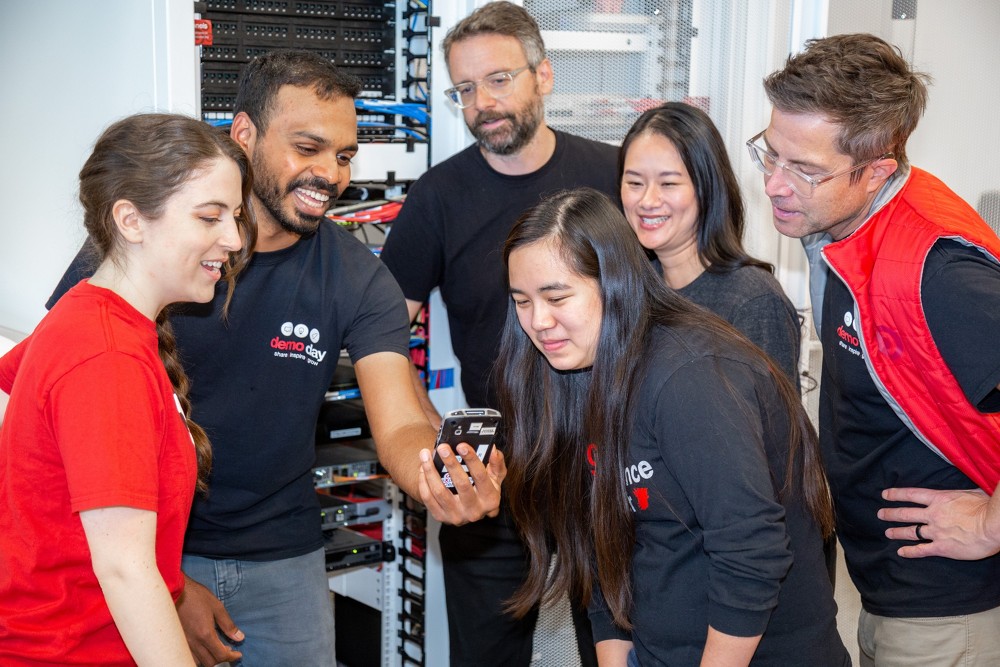 Work somewhere you love.
Target's technology team members are on the cutting-edge of retail innovation, and get to see their work in real time in stores across the country. Join us to see why we are recognized as a great place to work, and to engineer the future of retail.
Search openings and apply
Redefining Traditional Pathways to Engineering Careers at Target

By Alicia Henderson, Nov 12, 2021

This past July, Target tech celebrated the first 24 team members to complete our Emerging Engineers Program. It was an important moment in time to recognize that there's no traditional way to start a successful engineering career at Target.

Modernizing Data Sources Using Shims

By Janine Mechelke, Oct 26, 2021

At Target we're always evolving our business to meet the needs of our guests and team members — which means we're also always evolving how we build technology. But even though technologists work in an environment that is rapidly changing and advancing, it can often take a long time (sometimes even years) to get to a point where we can retire legacy systems. I wanted to dig into why and explore shimming as a solution to help.

Container Analysis and Containment

By Kyle Shattuck, Oct 19, 2021

When containers become unhealthy in production environments, a nuclear action is often the best option. When it comes to a security alert however, a different approach is needed. Nuclear actions have been the default answer for too long – there are better ways to handle the encompassing analysis, visibility, and containment for a container that can benefit security analysts in the process. We saw a gap in industry resources that covered these parts in a whole and in the context of analysis and containment... so we created a cumulative resource for our use at Target tech, and wanted to share it out with the community.

Using Drone for Automated Integration Testing

By Pam Vermeer and Pat Moberg, May 20, 2019

Our team developed a service that reads from a Kafka topic, interacts with a Postgres database using basic CRUD operations, and calls APIs on an external service. As part of our increased focus on automated testing, getting to a higher level of testing code coverage required us to tie in the external components of our system architecture. Since we don't control these components in production, we included these components in our CI/CD pipeline to give us a higher level of confidence that our integrated code is working as expected. We also wanted to run automated functional tests against our service, and that too required running these services in the pipeline. We use Drone as our CI/CD tooling and decided to learn how to use services in Drone to solve this problem. This short blog post runs through an example of how we started up a database service and a Kafka service in Drone and ran a test against these service, that might help others in a similar situation.

Target Finds Cross-Site Scripting in Microsoft SharePoint

By Sydney Delp, Jamie Feist, and Steven Kaun, Mar 15, 2019

Cross-site scripting has been an OWASP Top 10 classic for more than a decade, but it still comes as a surprise to find it out in the wild, especially in a well-known product. During a recent penetration test, Target's Security Testing Services team found that Microsoft's SharePoint was vulnerable to a unique attack that, unlike typical cross-site scripting, could be exploited without any interaction from the victim user.

GoAlert - Your Future Open Source, On-Call Notification Product

By Adam Westman, Feb 25, 2019

A few years ago, Target started a journey to move into a product-based organization with dedicated, durable, full-stack teams. One core belief we rallied behind was that product teams were accountable for building, running and supporting their products. Gone were the days of siloed development and operations teams. When a team introduces any change into production, it is accountable for supporting that change for as long as it lives.

Spring Boot Service-to-Service Communication

By Jeffrey Bursik and Pruthvi Dintakurthi, Dec 18, 2018

Scalable, nimble and efficient are terms commonly used to describe microservices, and as such, services are built to meet specific needs based on user features or application requests. However, when services need to communicate among one another, this can become somewhat convoluted and can lead to a significant amount of technical debt if not managed effectively. Target was faced with such a scenario in which it owned 40+ Spring Boot services and service-to-service communication was necessary to ensure service handoffs and SLAs were met. This post will walk through our implementation of Spring Feign Client, our learnings, and how Spring Feign Client has helped manage our inner-service communication while reducing the amount of development time.