This post is the first of our "Friday Five" series in which our Tech @ Target editor interviews technology team members to learn more about them, the experiences that led them to the Target tech team, what they're currently working on or learning, and more. And a bonus question to get a little glimpse into their interests and favorite products: What's in their Target baskets?
We are happy to kick off the series with our first featured engineer, Kaylee Edwards. Kaylee is a Senior Engineer on the Agile and Engineering Enablement team, who just so happens to be our senior engineer on this tech blog! Read on to learn more about Kaylee, how she developed an interest in engineering, and what she has learned along the way. Stay tuned for future posts featuring team members from the other areas in Target tech.
What drew you to the Target tech team?
"When I was in my senior year of college, my classmates and I all scrambled to get ourselves together to go to our schools' career fair. I talked to multiple booths, and I ended up interviewing for Target and a few other companies. In the end, though, Target stood out to me because of how welcoming they were during the interview process and everybody I got to meet during that time. Target made me feel comfortable, valued, and like they were thinking of college graduates due to the TLP program." (Editor's note: Target's Technology Leadership Program (TLP) offers technical mentorship, learning opportunities, and exposure to many teams within Target tech to recent graduates with strong academic experience or equivalent experience in computer science. Program participants work with their cohorts alongside experienced engineers during rotations and learn first-hand about Target's technology stack while collaborating with teams in different areas of our business. 
Click here to learn more
 about the TLP program or to submit your application.)
What sparked your interest in technology and engineering?
"Video games! I grew up playing video games. Sonic the Hedgehog on Sega Genesis, and Kingdom Hearts and Final Fantasy on Playstation, just to name a few. Since I loved video games so much, my parents took me to a video game developing camp in 8th grade, and I used software to make simple 2D scrolling games. When I entered high school, I was put in a special program where I spent 4 years doing all math and science classes at a university. This included computing. Due to my experience with the video game camp, it was easy for me to pick up HTML, Javascript, and C# from the program. I also grew up in a very creative household, so I consider myself an artist as well. What drew me to web, in the end, was the fact that I could make interactive masterpieces with code, just as video game programmers create beautiful stories through theirs."
What is your favorite project, product, or platform that you've built or are working on?
"I would say that would be this very tech blog! I am the senior engineer on this project leading architecture and UI/UX. I really love being able to help engineers at Target tell their stories by ensuring that they have a stable and ever-evolving platform to use. It would be remiss of me, however, to not mention our amazing security team. It was working there that I really started to find myself as an engineer."
What's one word you'd use to describe Target's tech culture? Why does that word come to mind?
"Empathy. I truly agonized over picking only one word, but it would have to be empathy. I believe that the reason we are so successful is because we feel so comfortable to be ourselves and seek to understand others. We tend to assume positive intent from others and communicate with them to make things happen and move forward the best way we can. Due to this underlying understanding and sense of community, we all feel like we are working together toward a common goal, and this enables us to bring our best selves to work. When we do this, it's much easier to learn and grow and work toward providing team members and guests with solutions to ease their burdens and bring them joy."
What do you want new or aspiring engineers to know?
"This field is so incredibly broad. It's unreasonable for anybody to expect you to have experience with absolutely every aspect of computing, especially since it evolves so rapidly. As such, I think the most important skill you can have is the ability to pick things up quickly. There's a decent chance that even if you switch projects within the same company, you will have to learn a technology you've never seen before. Learning how to learn efficiently and absorb what you can from your peers will help you adapt to these situations as they come up and strengthen your skillset. Do make sure to give yourself grace, though, as such things take time to develop."
What's in your Target basket?
"Lots of Good & Gather goodies, dog and cat treats, refills on makeup essentials, and a Starbucks order for Drive Up!"
RELATED POSTS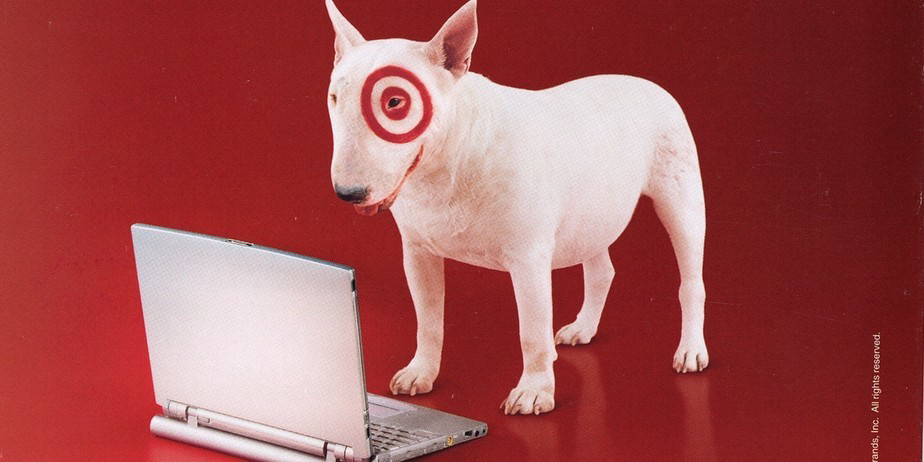 👍 Custom Emoji Management: How Target enhances its tech culture with creativity 🎨 and technology 🕹
By Jay Kline, July 28, 2022
When Target HQ first started to use chat systems, those systems allowed simple emoji usage, quickly turning :-) into 😀, and a few other simple faces. As chat technology evolved, Unicode standardized more sophisticated emoji. Eventually, many chat systems allowed administrators and sometimes users to add custom emoji. This gave us some leeway and ability to get creative when it came to what emoji to use when chatting internally at Target.